Search Engines and Question Answering
Syllabus
Modelli di Information Retrieval
Boolean and vector-space retrieval models
ranked retrieval
text-similarity metrics: TF-IDF (term frequency/inverse document frequency) weighting; cosine similarity
performance metrics: precision, recall, F-measure.
Indexing & search
Indexing and inverted files
Compression
Postings Lists
Query languages
Web Search
Search engines Architecture
Crawling: parallel/distributed, focused
Link analysis (Google PageRank)
Scaling
Question Answering
Information extraction
Named Entity Recognition
Natural Language Processing
Part of Speech tagging
Question analysis and semantic matching
Lezioni
Data

Materiale

Argomento

12/11/03

Information Retrieval Models; ranked retrieval; text similarity metrics; TF-IDF weighting; cosine similarity; performance metrics: precision, recall, F-measure.

19/11/03

Indexing and Search
Web Search

Web dynamics; Crawl Strategies; Focused Crawling; Distributed Crawling; Crawler Architecture; Refresh Strategies; Duplicate and Mirror Detection.


Text Analysis.
Categorization: Naive Bayes, Decision Trees, Maximum Entropy, k-Nearest Neighbor, Support Vector Machines

26/11/03

Question Answering
Seminari
| Date | Title | Speaker |
| --- | --- | --- |
| 14/05/04 | | Iwona Bialynicka-Birula |
| 14/05/04 | | Claudio Scordino |
| 26/05/04 | | Razvan-andrei Popescu |
| 14/05/04 | | Maurizio Atzori |
Testi di Riferimento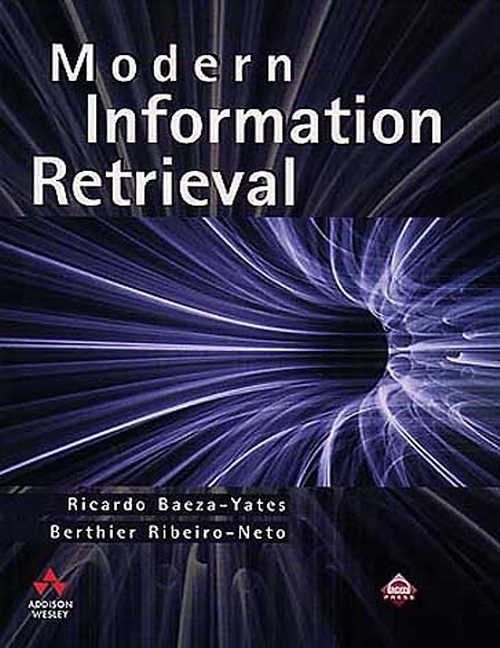 Modern Information Retrieval, R. Baeza-Yates, B. Ribeiro-Nieto, Addison Wesley, 2000.

Managing Gigabytes, 2nd Edition, I.H. Witten, A. Moffat, T.C. Bell, Morgan Kaufmann, 1999.

Foundations of Statistical Natural Language Processing, C. Manning and Shutze, MIT Press, 1999.

Mining the Web: Analysis of Hypertext and Semi Structured Data, Soumen Chakrabarti, Morgan Kaufmann, 2002.